Clickfunnels Subscription and Billing Guide
In this post, you'll learn how to manage your Clickfunnels account billing and subscription. We also provide more information on how you can upgrade your Clickfunnels account and which Clickfunnels plan is right for you.
Manage Your Billing with Clickfunnels Support
Under the "Account Billing" section, you can access your payment and billing, including your subscription plan. You may also update your payment data, cancel your account or change your monthly subscription.
Changing your Clickfunnels Plan
Clickfunnels has two subscription plans. The first one is the start-up plan, which is best and recommended for most users. You can subscribe through the Startup plan for $97 only. There's also an Enterprise plan with unlimited access and a ton of additional features for advanced users. It has a variety of designs and templates for a different niche. This is a better option for users with several websites with great traffic or conversions.
Having several successful websites will also ensure a bigger ROI so spending more on a plan is definitely worth it.
You can change your plan by selecting "Choose another plan" and edit it to your own liking in the "Billing Settings" or by reaching out to the billing support team of Clickfunnels.
What are optional upgrade plans for your Clickfunnels account?
If you want an added functionality in your account, you can upgrade your Clickfunnels subscription. Here are the steps:
From your account profile menu, select "Account Billing."
Scroll down and click "Choose a different plan."
Choose the plan that you would like to upgrade to.
Besides the Startup and Enterprise plan, there are two other options or upgrades that allow you to access more of its features and make your funnels more profitable.
You will have additional features like "Actionetics" and "Backpack", which saves you more time. This is a good choice especially if you are just starting.
Actionetics
Essentially, the Actionetics feature allows you to save more time and boost your profits by adding an autoresponder for the customers on your current email list.
Backpack
Backpack is another amazing feature that allows you to create an affiliate program easily. This affiliate program allows you to manage your affiliates and allow them to sell your products. In return, you earn extra commissions and grow your affiliate and increase your income.
The main differences between an entry level account and a premium account are as follows: StartUp gets the main service, the funnel-builder, with some limitations on the amount of pages (100), visits (20,000), custom domains (3), and only some of the full list of features. However, both plans have unlimited contacts, unlimited members, all advanced funnels, A/B split tests, and a few other commonalities ClickFunnels Billing.
Consider Reading: What is Clickfunnels and How it Works
Etison Full Suite
Etison/Full Suite has a full list of features, including the following: one-time payments (this is a Backpack feature that lets you characterize a product as a one-time payment product for your payment gateways); subscription plans (another Backpack feature, but unlike one-time payments, this lets your customers pay for a subscription service); 3 SMTP integrations (StartUp has 1); unlimited funnels, pages, visits, and custom domains; priority support and template requests; as well as Actionetics and Backpack ClickFunnels Billing.
If you're confused with Etison/ Full Suite, don't worry, it is confusing. This part I think ClickFunnels could really clean up. We'll go into more detail in the following section of this ClickFunnels review.
To summarize the differences, StartUp essentially carries the core feature of ClickFunnels, which is called (you guessed it!) ClickFunnels. Easy! Full Suite, on the other hand, packages the cornerstone tool ClickFunnels with two other services-Actionetics and Backpack-and also gives you the full set of ClickFunnels features. 
If you have no technical skills, these automated and advanced features are valuable for your business. There are more features such as the 6-week Funnel hack masterclass, where you'll learn how to set up a successful funnel and get endless of paying customers.
Downgrading Your ClickFunnels Account
When downgrading, you will be choosing the plan that is cheaper compared to what you are currently subscribed into. If you are on the Etison Suite plan at $297, you can downgrade your subscription to the $97 plan.
You have to follow the steps below to downgrade your plan.
From the main menu of your ClickFunnels account, choose Account Billing.
You have to move through the choices and select the Choose A Different Plan option.
Select the plan that you want to downgrade into.
There is an option to use share funnels as well which is a plan that costs $19 per month. You only get 10 landing pages, get to use 3 funnels at a time, and are limited to 5,000 visitors per month. If you need to start small this is the way to go. The price is less than $10 more than the cost of pausing it, and your funnels are functional instead of just frozen.
Another secret option you have is to downgrade your account to get the $37 per month ClickFunnels plan. The way you are offered this option is when you attempt to cancel your subscription and you are then given the option to downgrade to this plan.
That is a smart and super ninja move by Russell Brunson to keep you on as a ClickFunnels user.
There are of course limitations on this plan as you only get 20 landing pages, get to use 5 funnels at a time, and are limited to 5,000 visitors per month.
ClickFunnels is a powerful tool for an online business and I would make sure you check out the other articles provided to you here. So you understand what it can do and what is the best ways to use it.
Putting Your Clickfunnels on Hold
With a low fee of $10 monthly, you'll be able to put your account on hold or pause it without any problem.
Just because you have subscribed to ClickFunnels, it does not mean that you have to pay the full monthly fee if you are not ready or currently using it. One option to consider is to pause your account subscription. If you are not currently able to use the services available in ClickFunnels for whatever reason, here are the steps on how to pause your Clickfunnels subscription:
Select Account Billing from the profile menu.
Select the Cancel Account tab.
Select the Cancel Account Button.
Take the survey.
Scroll down and select "Pause Account."
Final Procedure select pause account.
Essentially, pausing your account pauses your current account billing, your Subdomain remains Reserved, the Pages and Funnels will be waiting, and the Contact list is preserved. This disables your access to your account temporarily but it won't delete any of your current work or project. You can then resume your work once you're ready to work on it. It saves you money if you're not using your account that much.
In case you want to pause your account, you just have to contact the Clickfunnels support team and explain to them what it is exactly you want to do with your account.
Cancelling your Clickfunnels Account
In case you want to cancel your account or control your subscription status, you can find the option from the "Account Billing" section. Under the "Account Billing" section, you just have to go over the last tab, "Cancel Account." Click the yellow button and follow the steps to cancel your Clickfunnels account. You may also edit your monthly subscription through this setting.
Account Cancellation is broken up into 3 Steps.
Select the yellow button labeled Cancel My Subscription.
You will be prompted to an Exit Survey. Select one of the options to Cancel your Subscription.
You'll be redirected to a free training and a chance to join the Affiliate Program. Scroll down to select Cancel or Pause.
Remember that cancelling your Clickfunnels account means permanent deletion of all of your funnels and programs. Once you cancel your Clickfunnels account, you can't reverse it or take back all your work. Your account will be closed and you won't be charged further. If you would like to reactivate your account, you can log in at any time and select the subscription you would like to have.
Pausing your account will place you on the $9.99/mo subscription. You cannot create any new funnels or pages on the Pause Plan.
Additional Clickfunnels Support
If you are struggling in any area you can reach out there are 2 main Facebook Groups "ClickFunnels (Official)" and "ClickFunnels Avengers (Affiliates)" for ClickFunnels affiliates. This is where you can get tech support or any other kind of support from fellow funnel builders.
If you need help with your billing or subscription problems, the Clickfunnels billing support team is available from 9 am to 5 pm (EST), weekdays.
You may reach out to the Clickfunnels support by emailing them directly at billing@clickfunnels.com or use their support button on the website and app.
They advise if there are multiple issues that you want to address, you send separate messages or thread for different questions or problems.
Conclusion
Clickfunnels has several plans and upgrades to choose from. This allows users to find a plan that fits them or suits their needs. Each upgrade is worth investing, saves you more time and boost your income.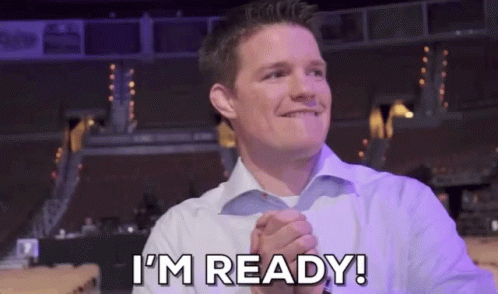 Are you ready to claim your free 14-day FREE Clickfunnels training and make money? Click here to get started.